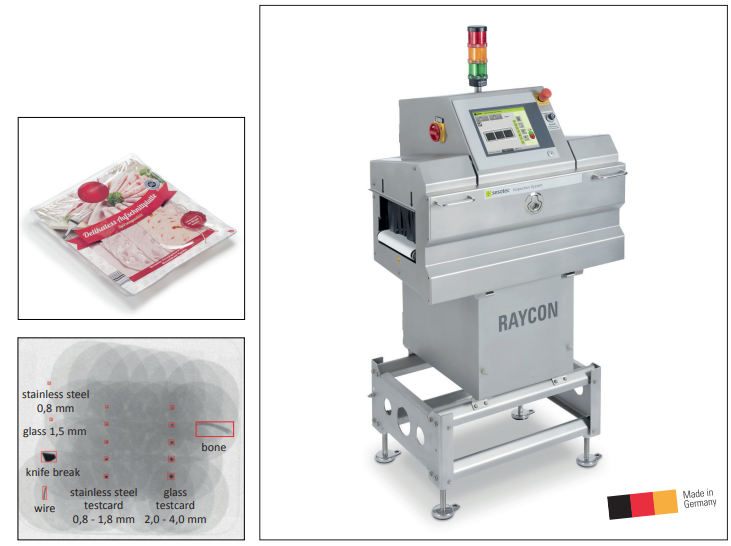 RAYCON EX1 (Product inspection system for slim and packaged products at moderate pricing)
Hygienic, Industrial Design
Focus on Usability:
Best in class user interface
Best cleanability, maintainability
Easiest handling & installation
Easy decision!
Function
Performance features
Software advantages
Function
The system comprises the following main components:
(A) X-ray tube
This is where X-rays are electrically generated. The X-rays are emitted from the tube through a narrow slot and as a fan-shaped beam pass through the product to be inspected from back to front. Depending on the product height and density a part of the X-rays is absorbed by the product.
(B) X-ray beam
(C) Transport system
A PE flat belt (self guiding) uniformly transports the product to be inspected through the X-ray beam, which makes it possible to scan the product line-by-line.
(D) Detector unit
The linear detector line that is installed beside the conveyor belt converts the arriving X-rays into an electrical signal from which a
digital X-ray image is created.
(E) Industry-type PC
The PC is used to evaluate the images and to accurately control the reject systems.
Performance features
Software advantages