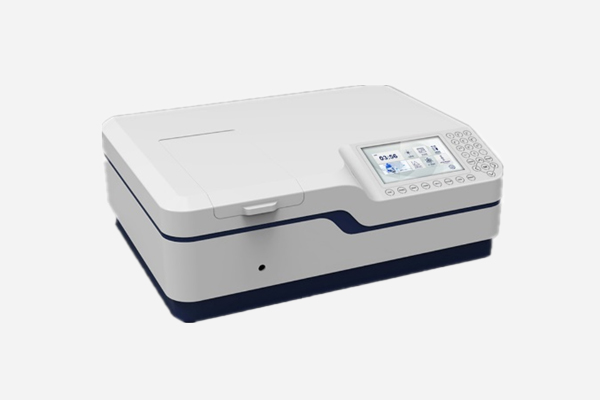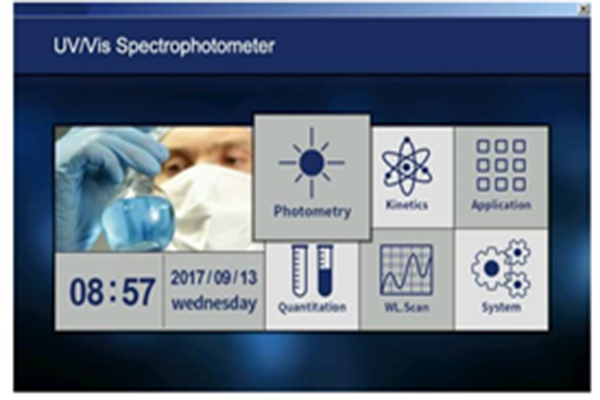 UV-VIS Spectrophotometer Double Beam
Description
Additional Information
Description
Ultraviolet-visible (UV-VIS) spectrophotometry is a technique used to measure light absorbance across the ultraviolet and visible ranges of the electromagnetic spectrum. When incident light strikes matter it can either be absorbed, reflected, or transmitted. The absorbance of radiation in the UV-VIS range causes atomic excitation, which refers to the transition of molecules from a low-energy ground state to an excited state.

Before an atom can change excitation states, it must absorb sufficient levels of radiation for electrons to move into higher molecular orbits. Shorter band gaps typically correlate to absorption of shorter wavelengths of light. The energy required for molecules to undergo these transitions, therefore, are electrochemically-specific. A UV-VIS spectrophotometer can use this principle to quantify the analytes in a sample based on their absorption characteristics.


7 Inches TFT color screen and windows graphic interface.
Powerful functions like Photometric measurement, Quantitative measurement, Kinetics, Spectrum Scan, DNA/Protein test, multi-wavelength test, etc.
In-house massive memory is capable of saving up to 1024M for test data & working curves.
Support USB Storage. The USB port can be used for data transfer, which is easily exported to Excel for further processing, analysis and storage.
Socket type deuterium and tungsten lamp can make lamps switching without optics debugging and easy to be replaced.
Large sample chamber can accommodate 5-100mm cuvettes of all kinds.
Extensive accessories are optional, such as auto 8-cell holder, film holder, Peltier/sipper system, 21 CFR compliant software, built-in printer etc.
Additional Information