Metal Detection in The Plastics-Processing Industry
Metallic impurities can create a variety of issues for the processing of plastics, including clogging hot runners, crashing extruder screws, and destroying shredder blades. To avoid equipment damage and production downtime, we have the appropriate contamination detectors which is a metal detector for free fall application.
We provide a complete selection of cutting-edge technologies, including magnet systems and metal detectors, for the precise identification and eradication of pollutants in a wide range of applications. No matter if the metals are coated, painted, loose, or embedded in other materials, our metal detection systems can target ferrous metals, stainless steel, and non-ferrous metals like aluminium, copper, or brass.
The Circular Economy: A Challenge for Plastics Processing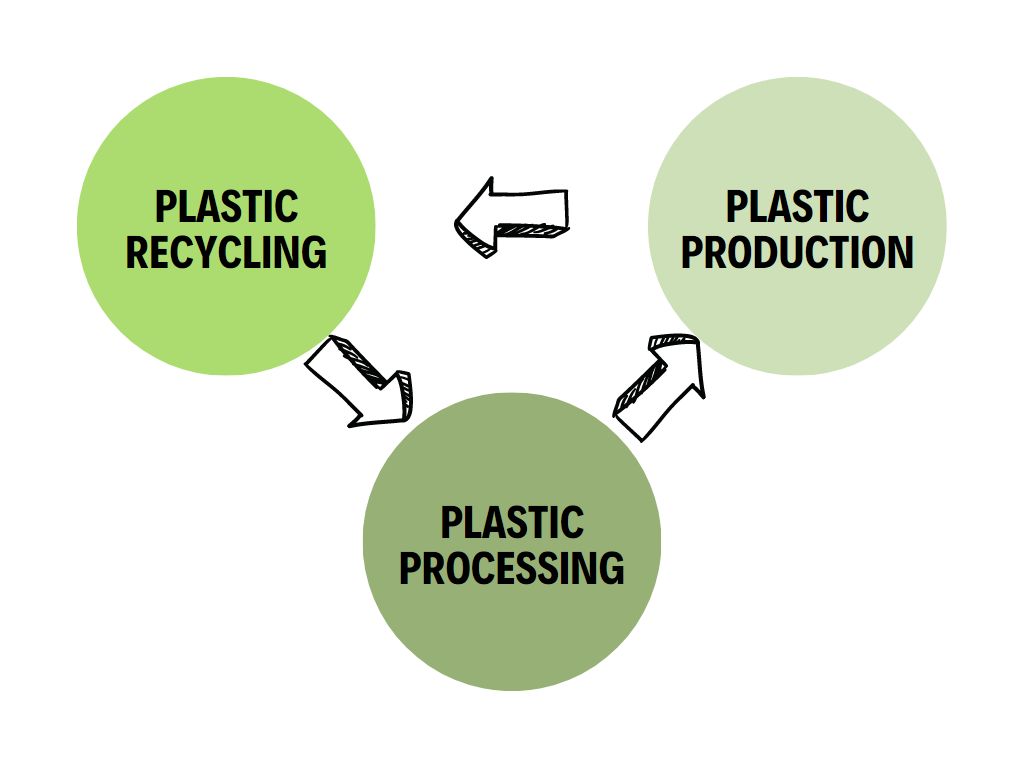 The circular economy concept offers a convincing framework for the plastics processing sector to end the plastics cycle. However, when employing recycled materials, plastics processors frequently run into problems with harmful materials.
Contaminants have to avoid and remove to make recycled materials usable on a broad scale. In this sense, choosing the correct process technology is essential such as a metal detection system/metal separator. To create an effective, successful circular economy, employ our metal detectors, flake sorting equipment, and material analysis systems.
Why Is Metal Detection & Removal Important for Processing Plastics?
Injection moulding machines, blow moulding machines, twin- and single-screw extruders, and calendars are just a few examples of expensive machinery that must be protected. Therefore, it is important to safeguard machinery against harm to avoid costly repairs and production disruptions. The identification and elimination of metallic impurities are given special attention since they can create blockages and damage very fast.
Another crucial component is quality control. Quality issues are not just cause by metal fragments in the finished product. Blockages and tool damage can also cause defects from inadvertently injecting too little or too much material. Ultimately, metal detectors aid in the detection of bead wire breakage.
What Kinds of Metal or Contaminant Could Appear?
The most typical sort of contamination in the plastics processing sector is metal particles comprise. Which is of iron, stainless steel, or copper that are conceal amid the plastic granules. They can originate from several places:
Input materials (granules, recycle materials, additives) that have been contaminate
deterioration caused by machinery or pipelines
Open material containers that allow for contamination Personal belongings owned by staff members (pens, jewellery, etc.
What Kind of Metal Detector Can You Use?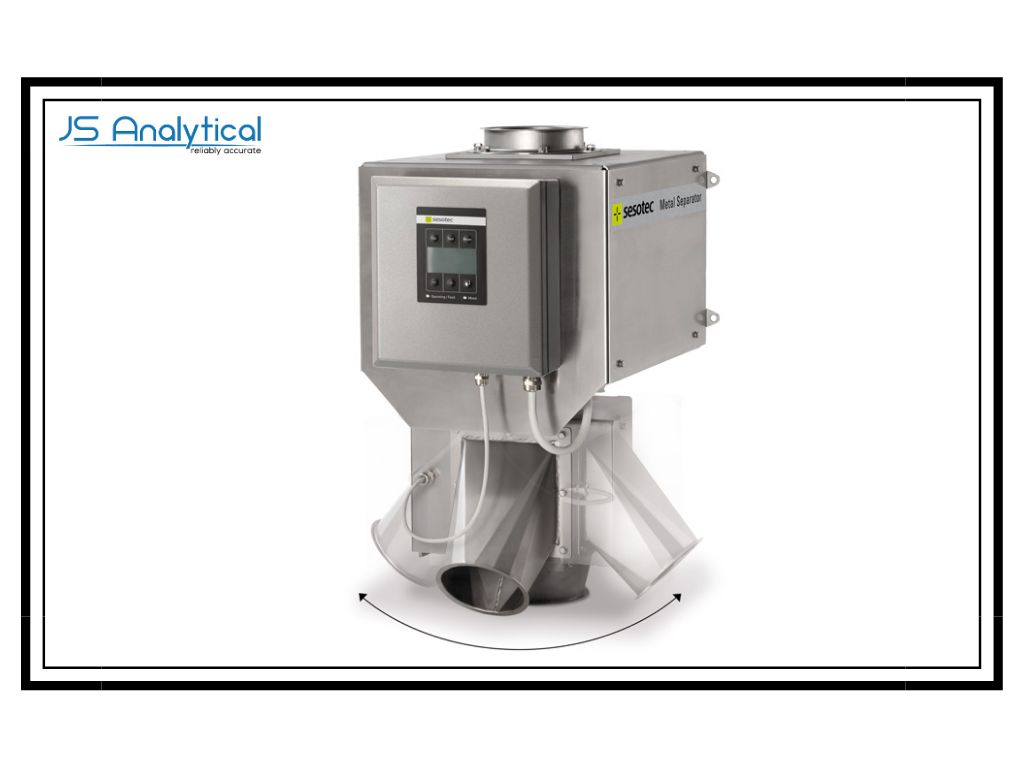 Metal Detection Systems for Free-Fall Applications Metal Detector
Anywhere you look in the industrial world, bulk items may be found, whether they are bits, powder, fine, or coarse. For the whole range of sanitary standards, from the least stringent to the most stringent, our metal detection systems for free-fall applications assist you in getting the best results in quality assurance, the inspection of incoming products, and the protection of machinery.
Our free-fall systems for metal detection fit into your existing pipework fast and effortlessly. The systems offer the maximum scanning sensitivity for all metals thanks to cutting-edge HRF technology. Also, they automatically eliminate metallic impurities using the appropriate reject mechanisms depending on the qualities of the material.
The Benefits of Metal Detector
Thanks to our various reject mechanisms, the metal detection system may be fully adjustable to the unique needs of clients and their materials.
For all metals, cutting-edge high-resolution frequency (HRF) technology gives the maximum scanning sensitivity in the metal detection system.
A variety of products, including plastic granulates, powder foods, sugar, salt, chemical additives, herbs, tea, fibres, wood pellets, foil chips, cereals, noodles, crisps, powder milk, and flour, may be detect with our metal detectors.
Our metal detectors assist you in adhering to FSMA, BRC, and IFS standards.
The metal detection system may be completely customize to meet your demands thanks to the modular machine design.
Our metal detection systems have an auto-learn function to adjust for the material's inherent conductivity to the best possible extent.
Even with considerable nominal widths, the metal detectors are simple to integrate into existing plumbing systems because of their low installation height.
Jacob Pipework's standard connection method makes assembly simple and fast.
All metal parts that come into touch with goods are fully construct of stainless steel 1.4301 (AISI 304), and the GENIUS+ and PRIMUS+ control units with graphic LCD screens enable incredibly simple handling.
Our metal detection systems have received UL and CSA certifications, making them eligible for the North American market.