Print & Packaging Industries Can Use Spectrophotometer / Color Meter
Color Management for Print & Packaging By Using Spectrophotometer / Color Meter
Commercial printers are increasingly entering the packaging industry. Although not all printers are meant to specialize in packaging, it may be hard to ignore its allure. In fact, double-digit sales growth and a moderate to high demand for packaging were indicated by 72% of printers who replied to a NAPCO Research survey.
The industry has to change to satisfy demand with additional market drivers such new technology, lean manufacturing, sustainability, targeted marketing, and variable data printing. In order to control workflow and boost efficiency from concept to formulation to manufacturing to finished product, packaging printers require fully integrated solutions which is devices and technology like spectrophotometer / color meter.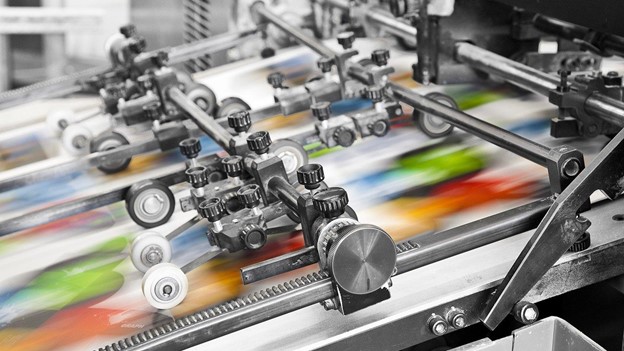 Spectrophotometer / Color Meter From X-Rite Pantone end-to-end customizable solutions:
Spectrophotometer Improve process visibility and control over each task to save time spent analyzing color and minimize on-site press inspections.
With the use of cloud-based software and scorecard quality control systems of spectrophotometer. From this you can get correct color, get rid of subjectivity, and fulfil strict criteria.
By using automated closed loop systems of spectrophotometer, print operations may be improved while making ready time and waste are reduced by 40%.
Color management for commercial print With Spectrophotometer / Color Meter
In an ever-more complicated global supply chain, spectrophotometer from x-rite Pantone solutions assist assure exact and accurate color and shorten time to market.
Spectrophotometer / Color Meter Can Deliver on Customer Expectations by Managing Color for Commercial Print
Last-minute modifications, challenges meeting client demands, and sticking to print specs can feel burdensome. Also, the cost of materials rises and the desire for shorter runs further undermines profitability. The secret is to control your process and provide the best color possible during specification and design, formulation, on press, and in every completed product. You may do this with the aid of spectrophotometer / color meter X-Rite Pantone.
Color can help brands stand out from the competition when your clients are creating marketing and promotional materials. At X-Rite Pantone, we collaborate with our clients to pinpoint process sophistication gaps and provide scalable solutions that address particular requirements and expansion prospects by using spectrophotometer / color meter. To streamline operations and deliver timely and consistent color across every substrate and project, our toolkit which is spectrophotometer/ color meter includes color standards, software, and instrumentation.
Customizable solutions from X-Rite Pantone provide Commercial Print professionals the ability to:
Our spectrophotometer / color meter use technology for automated and closed loop measurement to achieve peak performance and boost ROI.
Spectrophotometer can assure that print standards are consistent in quality and that colors indicate in early drawings can be achieve and carried through to the finished output.
Speed up the preparation process by using spectrophotometer while reducing labor, ink, and material costs by up to 60%.
Use digital standards to get rid of mistakes when using spectrophotometer /color meter brought on by physical masters.
Spectrophotometer / Color Meter can reduce operator involvement in press runs.
Use fact-based color data and quality assurance technologies to remove emotion using spectrophotometer from the prepress and pressroom color review process.
Use integrated scorecards from spectrophotometer / color meter to confirm client color requirements during task setup.
The complete product which is spectrophotometer is solutions from X-Rite Pantone solve your current issues and set you on the right track to consistently produce correct color.
Formulation of Spectrophotometer / color meter:
To offer quick and precise color formulas that take into consideration substrates, ink volume, and the reuse of leftovers, it is crucial to have the proper formulation tools. With X-Rite formulation solutions which is spectrophotometer, you can manage ink recipes and assortments, provide consistent color reproduction, enhance fundamental material management, cut down on hazardous waste, and lower ink and hazardous waste inventories when using spectrophotometer.
Formulation software for ink in spectrophotometer / color meter:
• As a component of an end-to-end color workflow, ink suppliers, printers, and packaging converters have more flexibility and control over the recipes and assortments they offer when using spectrophotometer. This workflow also enhances basic material handling, makes determining the appropriate ink film thickness more straightforward, and helps to reduce hazardous waste. Additionally, Spectrophotometer / color meter facilitates the utilization of unused inks and press returns, lowering total ink inventory.
Quality Control:
Using adjustable choices, it's critical for your business to maintain uniform color across the supply chain. To make sure that color can be readily measured, managed, and assessed throughout the workflow and throughout the world, X-Rite offers sector-leading quality control gear and software which is eXact 2 spectrophotometer.
eXact 2:
• Your color toolbox's most flexible and potent instrument. With the help of the digital loop capability in eXact 2 spectrophotometer, you can quickly examine dot gain, maintain task history, and effectively inspect patches. Through process continuity, eXact 2 spectrophotometer / color meter may help your commercial print business save time and cut waste.
Visit Our Page for More Information regarding Spectrophotometer click here