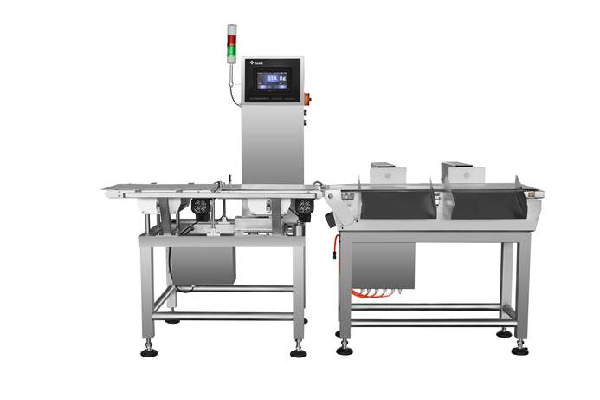 Checkweigher SC-IXL-Series
Description
Specification
Description
Suitable for weight-checking of packing products, to ensure quality standards
High Speed, High Sensitivity, High Stability Dynamic Weight Checking
· Adopt the imported high sensitivity sensor.
· Stability
1. The sensitivity keeps stably, needless calibration every day.
2. Auto-dynamic zero tracking technology, which ensures the detecting sensitivity for aquatic product, example: in the condition of weighing platform change.
Accurate and Efficient Rejector System
· Various kinds of quick rejector system, catering for rejecting various unqualified products under different production speed.
Professional Human-machine Interface Design
· Full colour touch-screen system. It is simple, intuitive and easy to operate.
User-friendly Features
· Product database, can save up to 100 kinds of products.
· With data statistics function.
· With data statistics function.
· With data export, USB and Ethernet port function.
· Compatible and extensible.
Good Environmental Adaptability and Stability
· Water-proof and dust-proof, IP30/IP66 optional.
· Automatic parameter adjustment, simply input the product parameters and weighing requirements to achieve the parameter setting.
Top-level Craft, Professional Mechanical Design
· Stainless steel cover.
· Built-in hinge design, easy clean.
Specification