Color Measurement Instrument for Plastic
Achieve a sustainable workflow with a spectrophotometer to measure, formulate, and control plastic color.
Plastic is a cheap, adaptable, lightweight material that offers environmental advantages while still ensuring food safety, quality, and waste reduction, among other things. The fact that plastic pollution is harming our environment and raising concerns for many people, however, cannot be disregarded. This is requiring suppliers and producers of plastics to reexamine every step of the manufacturing cycle in an effort to cut waste and develop an eco-friendly method utilizing sustainable resources.
Plastic suppliers and manufacturers must continue to be flexible, creative, and efficient in order to fulfill these objectives in a market that is becoming more competitive. Our array of color solutions which is a spectrophotometer may be customized to meet any business problem and budget, whether dealing with plastic pellets, extruded plastic, unusually shaped bottles, transparent or translucent preforms or plaques, or materials containing optical brightening agents.
Our plastics color measuring spectrophotometer provides the following capabilities to give accurate and reproducible color:
Use both analog and digital color standards when describing.
Utilize software for a spectrophotometer to formulate that produces better matches in fewer stages and with fewer errors, and that enables you to deal with discarded material.
Utilize tabletop and mobile spectrophotometers to take measurements of surfaces that are transparent, translucent, reflecting, textured, and optically brightened.
Spectrophotometer QC software is use to manage and reduce waste in a worldwide supply chain.
Our spectrophotometer creates and controls color on even the most complex materials thanks to its more than 60 years of invention and track record of success in color management, ensuring color harmony across every step of plastic production.
Color Measurement Spectrophotometer for Masterbatchers
Masterbatchers must constantly assess processes and spectrophotometers to guarantee they produce the quickest and most accurate product for their clients since there is a constant demand to decrease waste and accelerate time to market. Even the simplest colors can be difficult to create due to complex consumer requirements that go beyond color, such as UV absorbers or flame retardancy.
By reducing batch color deviations and maintaining repeatability, our spectrophotometer assists in ensuring that your color formulation process operates at optimal efficiency. In order to reduce total formulation time and ensure on-time and on-spec delivery to clients and/or the manufacturing line, this spectrophotometer was created to assist you make the most of your past color data.
Our spectrophotometer customizable solutions provide masterbatch specialists with the following options:
Our spectrophotometer increases the proportion of acceptable first matches by up to 50% in order to provide the best possible first color matches and decrease the number of corrective steps required.
Understanding color achievability prior to the formulation can help you reduce the number of cycles to acceptable matches.
Utilizing leftover ingredients in recipes to gradually use them up reduces waste and the impact on the environment.
Benchtop Spectrophotometer Ci7800 Sphere
For the Most Accurate Measurements
The best for supply chains
Offers a 0.08 degree of agreement between a 0.01 degree of repeatability.
This spectrophotometer offers versatility in measurements by switching reflectance and offering transmission apertures.
FOR MORE INFO REGARDING bENCHTOP SPECTROPHOTOMETER:
https://www.jsanalytikal.com/colour-measurement/benchtop
Measurement Accuracy Throughout the Supply Chain
The Ci7800 Spectrophotometer can measure opaque, translucent, and transparent samples much like the Ci7600 Spectrophotometer. Although it is great for manufacturers who need to effectively communicate, discuss, and coordinate color-critical data and standards because of tighter inter-instrument agreement and repeatability. With the help of our Color iQC quality assurance software, the Ci7800 Spectrophotometer can swiftly determine whether a sample is within tolerance and, in the event that it is not, give immediate comments to help it get there. Embed Net Profiler status indicators show if the device is performance-optimize for measurements.
A Flexible Control for Samples That Are Opaque, Transparent, Translucent, and Brightened
In order to evaluate color and appearance on a variety of samples in port up, port down, and port forward positions, the Ci7800 Spectrophotometer provides up to five reflectance and four transmission apertures. It employs up to three UV filters to regulate optical brighteners in textiles, plastics, paint, coatings, and paper. It may be equipped with numerous attachments to measure textured materials, unusual forms, liquids, powders, and gels.
To guarantee operator trust and consistent measurements
The automated, software-driven setup of the Ci7800 Spectrophotometer ensures uniform configuration across all sites and removes the possibility of mistakes. Accurate sample targeting is ensure by the on-board digital camera with preview and active aiming. In order to identify any blemishes, scratches, or defects and include them with the measurement data for audit, it may also record photos for later retrieval.
Advantages of Our Benchtop Spectrophotometer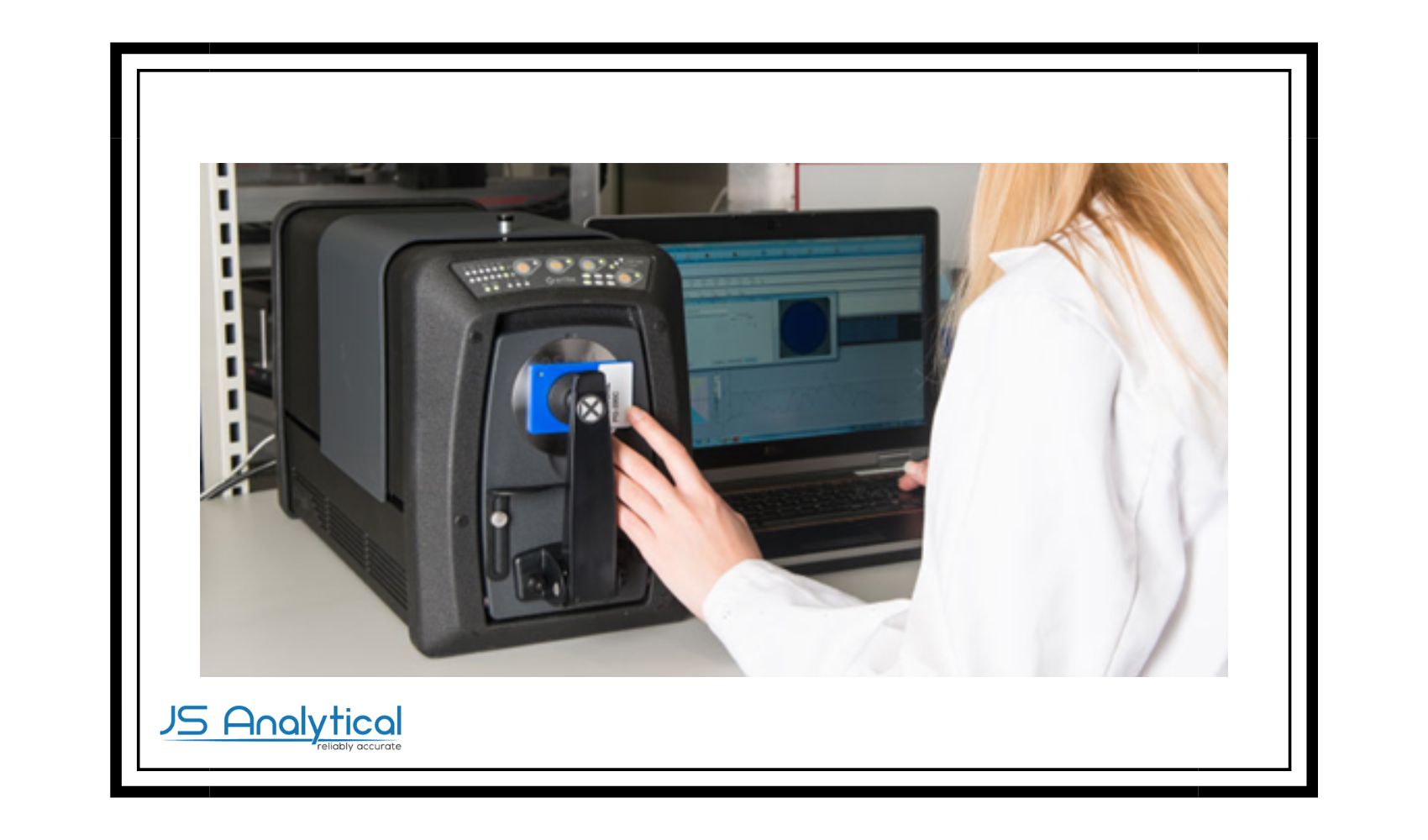 Keeps Performance
The Ci7000 Spectrophotometer Series is reliable and alerts the operator when calibration is necessary to keep measurements accurate.
Humidity and temperature sensors
Humidity and Temperature Sensors in Ci7000 Spectrophotometer
Sensors for temperature and humidity above the drawer make sure the environment is appropriate for measurements.
A complete color solution from Ci7000 Spectrophotometer
To precisely formulate, confirm measurement specifics, identify problems, and enhance device performance, Total Color Spectrophotometer works in tandem with Our formulation, quality control, and quality assurance software.