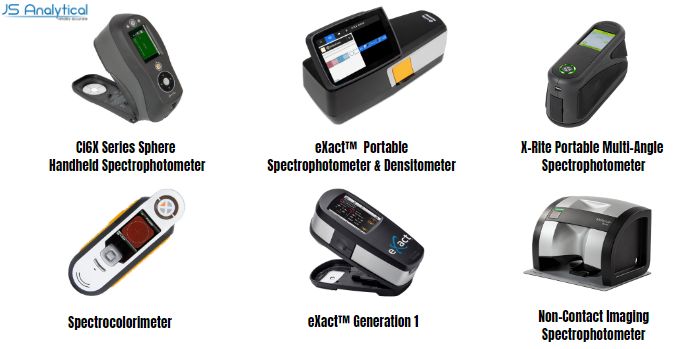 A spectrophotometer is a color-measuring tool that captures and evaluates color. Manufacturers use spectrophotometers to monitor color accuracy throughout production. As part of a color control program, brand owners, designers, suppliers, and manufacturers use them to specify and communicate color. This is especially true in a worldwide, decentralized system, where components manufactured in various locations and integrated as a whole.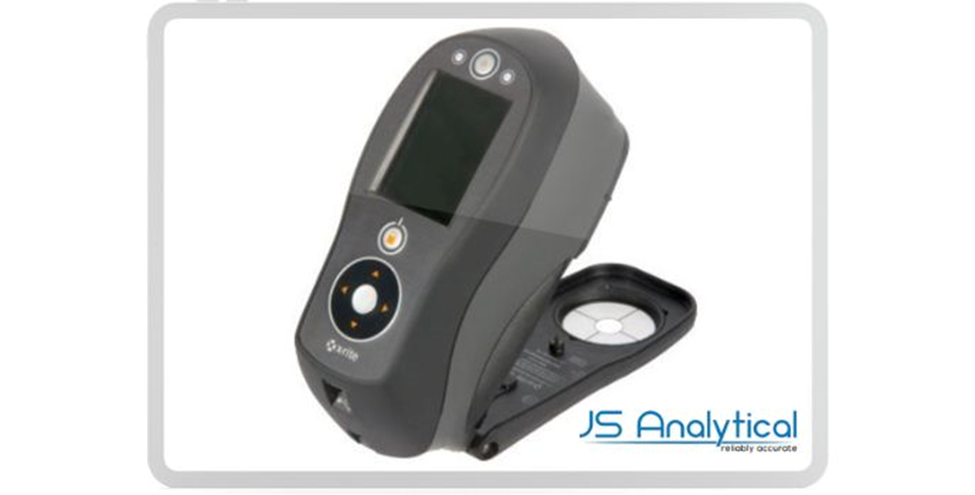 Each physical sample has a distinct reflectance (the quantity of light reflected) and transmittance (the amount of light it absorbs). Using a light beam, a reflectance spectrophotometer measures the amount of light reflected from different visible spectrum wavelengths. Where a transmission spectrophotometer measures how much light passes through the substance. To assure color uniformity from conception to delivery, spectrophotometers test and analyze practically everything, including liquids, plastics, paper, metal, and textiles.
Spectrophotometer Types
Spectrophotometers are classified into three categories. The application, planned functionality, and mobility all influence your decision. Spectrophotometers are available in a variety of sizes, ranging from compact devices to huge tabletop equipment.
0º:45º (or 45º:0º) Spectrophotometer
This apparatus is the most popular spectrophotometer. This measures the wavelengths of light reflected at a set angle to the sample, generally 45 degrees. This sort of spectrophotometer is small and can eliminate gloss to most accurately mimic how the human eye perceives color. Spectrophotometers are widely used to measure colour on smooth or matte surfaces.
The first value represents the illumination angle, while the second represents the detection angle. The light source of a 45:0 spectrophotometer shines at 45° from the perpendicular of the sample. While the detector of the spectrophotometer receives reflected light at a 0° angle, or perpendicular to the object's surface.
Sphere Spectrophotometer
Spherical spectrophotometers can detect light reflected from all angles and generate color readings that are nearly identical to what the human eye see. Spectrophotometers are widely used to measure colour on textured surfaces such as fabrics, carpets, and plastics, as well as dazzling or mirror-like surfaces such as metallic inks, foil printing, and other extremely glossy surfaces. Some UV-enabled spherical spectrophotometers can analyze UV light over the ultraviolet wavelength range (185 – 400 nm).
The object to be measured is illuminated uniformly, or from all sides, by a spherical spectrophotometer, and the detector of the spectrophotometer receives the reflected light at an angle of 8° from the surface of the object to be measured. Given that the spectrophotometer includes a sphere that emits diffuse light, this is known as "sphere geometry." An almost perfect white reflector, the interior of a spherical spectrophotometer is lined with a highly reflective, low gloss, matte white material used to project and scatter light.
When the spectrophotometer's light reaches a particular area of the sphere's surface, more than 99% of it is reflected.At the same time, the spectrophotometer matte finish of the spherical scatters lights randomly in all directions. This occurs at every point spectrophotometer on the surface. Causing light within the sphere to appear to emanate from every direction at once, essentially making the inside of the sphere the light source.
Multi-Angle Spectrophotometer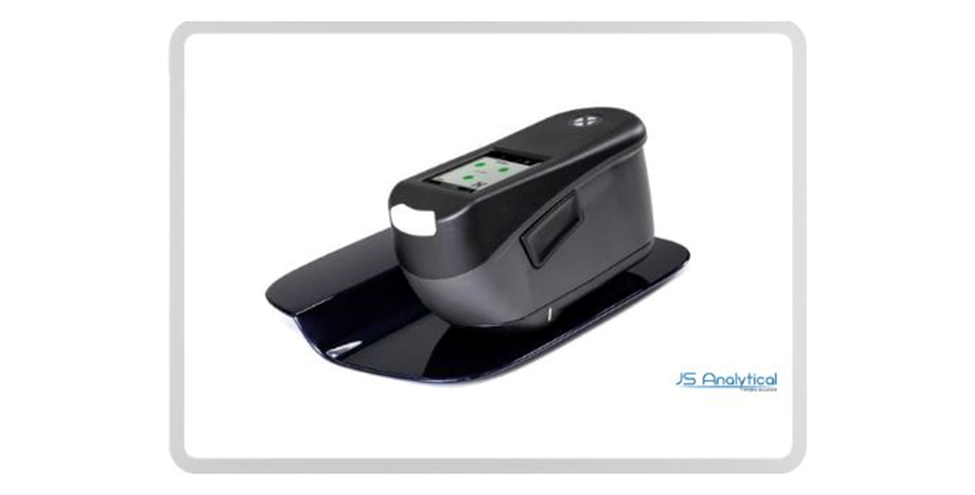 A multi-angle spectrophotometer looks at the color of a sample as if it were being moved back and forth, similar to how you might twist a sample to observe the color from different angles. The multi-angle spectrophotometer is now utilized for particularly coated pigments and special effect colors containing additives like mica and pearlescent, such as nail polish and automobile coatings. These spectrophotometers are commonly found in the lab, on the manufacturing line, in quality control activities, and in the shipping area.
A multi-angle spectrophotometer is a difficult algorithm that needs users to validate five or more sets of L*a*b* or Delta E* values. They generally have a 12mm aperture, which is too big for measuring fine detail in many small-scale industrial applications. While spectrophotometer primary lighting is typically delivered at a 45° angle, some versions include supplemental lighting at a 15° angle. The most recent generation of multi-angle spectrophotometers has up to 12 measuring angles to comprehensively define and quantify effect finishes in a number of applications such as automotive paint, plastics, and metals.
Spectrophotometers are available in single and double-beam variants. A double-beam spectrophotometer examines the intensity of light in two light pathways, one holding a reference sample and the other containing the test sample. A single-beam spectrophotometer compares the relative light intensity of the beam before and after inserting a test sample.
Benefits of Spectrophotometer
Our spectrophotometers assist verify that the color being produced matches the hue that was initially requested the first time, every time, from cardboard packaging to laundry soap to carpets and small plastic components, eliminating waste and saving you time and money.
Spectrophotometer Categories
We offer a broad spectrum of solutions which is spectrophotometers that regulate color consistently and correctly from inspiration to final delivery as the global leader in color trends, science, and technology. We'll help you get it right the first time, every time, whether you're wanting to specify, express, formulate, or measure color by using our spectrophotometer.
Spectrophotometers on the Go
Our portables measure color which is a spectrophotometer anywhere in your business and are rugged, accurate, and comfortable in your hand or pocket. Look at solutions for a variety of surface geometries and materials.
Ci6X Series Sphere Handheld Spectrophotometer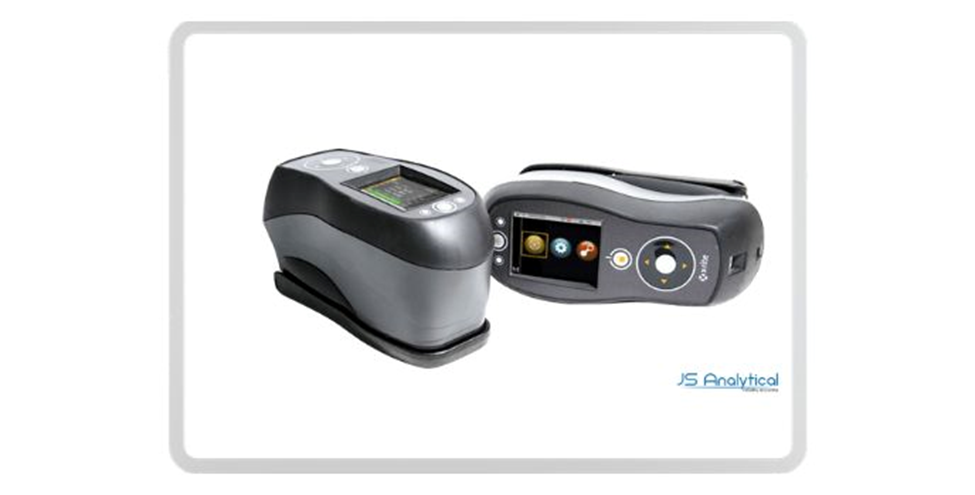 To ensure the correct color, use a precise portable spherical spectrophotometer. This may help you satisfy client demands, boost consistency and manufacturing efficiency, and eliminate waste and downtime. The tiny, lightweight portable spherical spectrophotometers provide a performance-driven solution for taking rapid measurements and comparing them to tolerances at any step of production. These spectrophotometers, which come in a range of setups and pricing points, tackle color-measuring problems in a number of sectors.
A Color Management Advantage That Fits in the Palm of Your Hand
The Ci60 spectrophotometer series is intended to control and maintain consistent color quality across a wide range of goods and sectors. Manufacturers may easily manage process quality control and decrease operational expenses among suppliers by using sphere measurement geometry and good inter-instrument agreement which is a spectrophotometer.
Ci60 spectrophotometer Features
The switchable measuring aperture (Ci64 spectrophotometer) allows for greater flexibility in the size of the illuminating spot.
Status LEDs of spectrophotometer provide visual input in real-time.
Our spectrophotometer is small enough to fit in your hand.
Color LCD panel with great resolution that is easy to read when using our spectrophotometer.
Our spectrophotometer is a Wireless connection with other system components through Bluetooth.
USB cable for communicating from spectrophotometer with quality control or assurance systems.
For more easy measurements, use a remote measurement trigger in our spectrophotometer.
SPIN/SPEX at the same time.
Tungsten lamp light source that is gas-filled in a spectrophotometer.
With OBA samples, UV calibration (Ci64 UV spectrophotometer) improves accuracy.
The spectral range of the spectrophotometer is 400nm-700nm.
SP flip-back shoe used for sample presentation and procedures in a spectrophotometer.
Our spectrophotometer measuring time is around 2 seconds.
To begin hands-free measurement, use the remote measurement trigger in our spectrophotometer.
A Versatile Device for a Range of Color Applications
The Ci60 series portable spherical spectrophotometer delivers exceptional measurement performance to assure color quality in receiving, field operation, and throughout the production facility, from painted surfaces to molded plastic components, packaging, and garment fabrics. It is the optimum solution of spectrophotometer for measuring gloss, opacity, and color strength on complicated materials and comparing color variances in a variety of industries and applications, including:
Commercial Coatings and Retail Paint: by using our spectrophotometer can meet specified color standards and requirements while maintaining batch-to-batch color uniformity.
Plastics: Prior to shipping, a spectrophotometer can identify irregularities in raw materials. This is to finished products and monitors the color impact of process factors.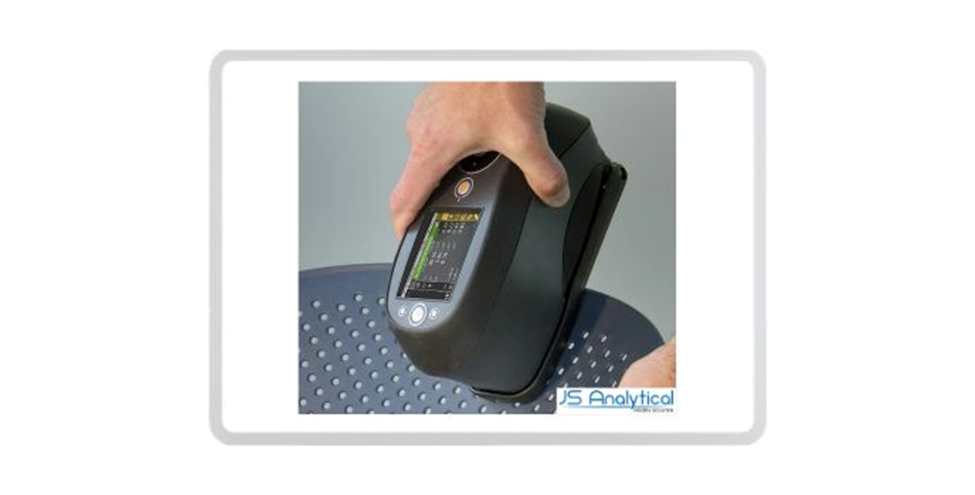 Automotive: A spectrophotometer measures the specular components SCI and SCE simultaneously and consistently. This is for OEM interiors, aftermarket parts, second- and third-tier supplier components, and more.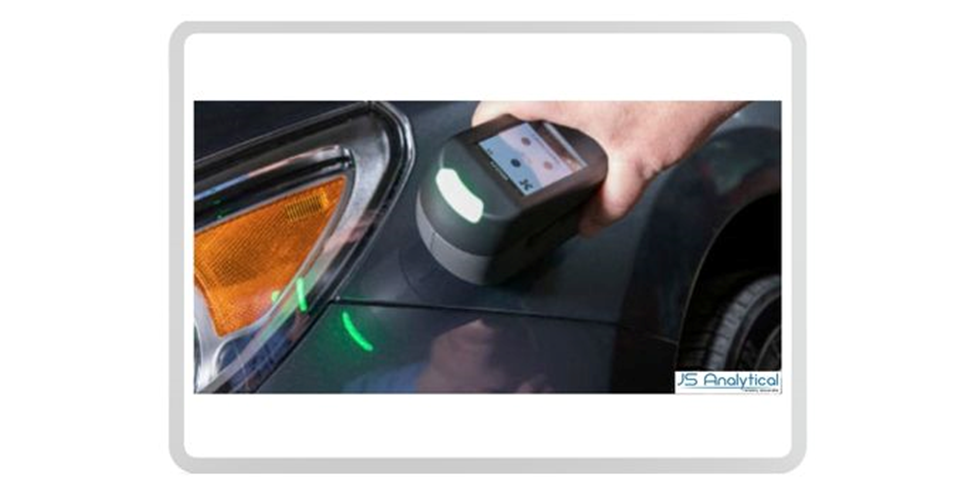 Textile Materials: Using the Ci64's calibrated UV spectrophotometer, we enhanced illumination, measured color and texture, and regulated shade sorting. This also controls optical brightening agents (OBAs).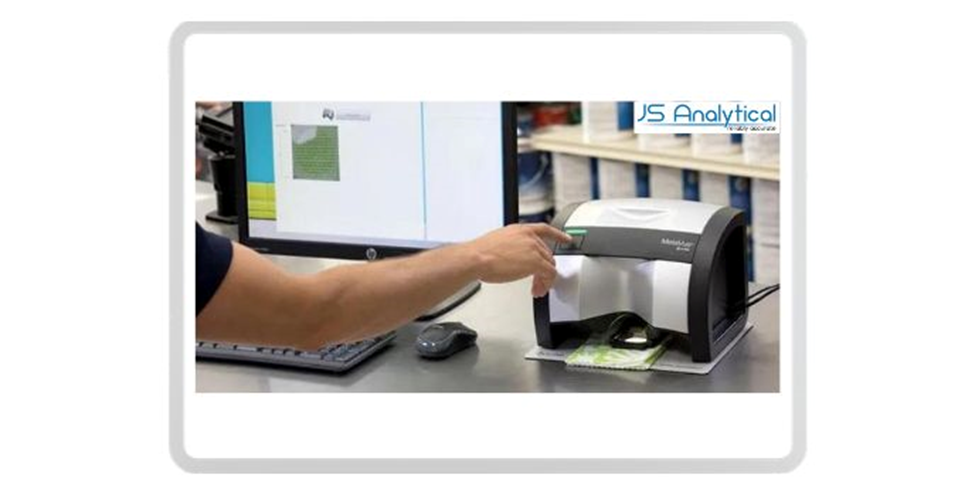 Packaging: Measure color and reflection on metal substrates and inks. This is to guarantee color consistency and brand integrity by using our spectrophotometer.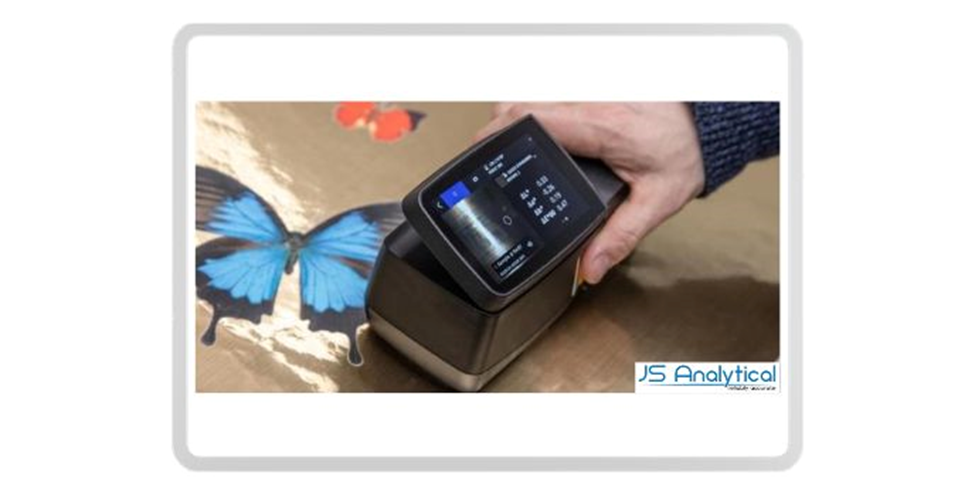 Home Furnishings: To give a benchmark measurement for each phase of manufacturing and assembly. Our spectrophotometer measures color on glossy and textured materials such as wood, paint, plastic, metal, fabric, and more.
Customer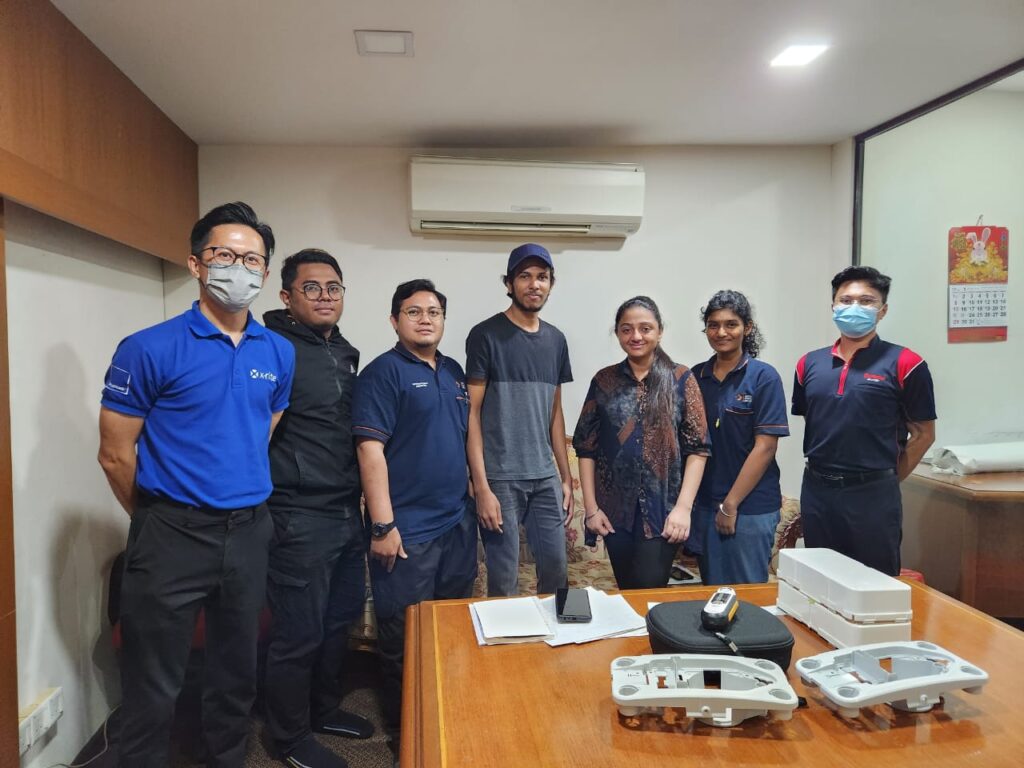 This customer manufacture, assemble, and export products for clients and offer aluminum extrusion/die casting, plastic extrusion/injection, as well as various metal forming manufacturing services. This customer had become part of a global leader in the manufacture and supply of equipment and ancillaries for the heating, ventilation, air conditioning, and refrigeration markets.
Recently our specialist delivered our colorimeter, model RM200QC unit for customer quality control testing. The customer is happy about the equipment and we believe that with this they can use our colorimeter to help with their quality control testing.